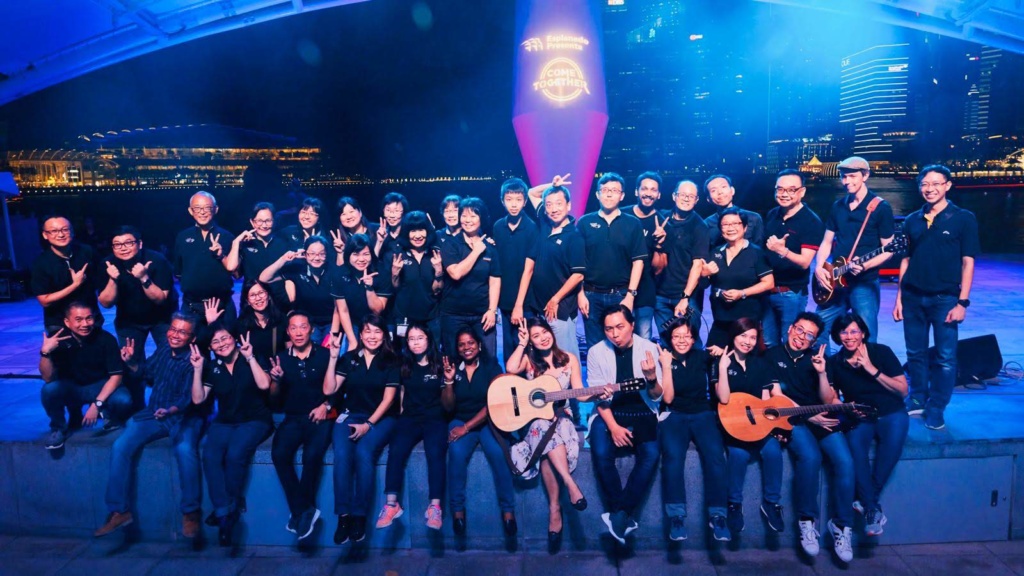 Toa Payoh Guitar Club invites members of the public with same experience to join our guitar ensemble, Niibori guitar orchestra, pop kampung, percussion and vocal group.
Formed in 1974 with just a few members, Toa Payoh Guitar Club, now situated at Toa Payoh Community Center, has grown in strength to date. Our main activity is guitar playing. Be it classical playing or pop song singing, we play it.
Besides playing the guitar, members are exposed to organizing various activities as mentioned above. Through organizing these activities, it helps members to acquire organizing and leadership skills. Our club welcomes anyone who is interested in playing the guitar and appreciation of guitar music regardless of their skills.
Sharing is our spirit. Developing cohesiveness, confidence an courage is just part of our learning path. For this, many of us have been with the club for many years.
Feel free to come and visit us or drop us an email if you like to know more.